With yoga becoming popular with people of all ages, it's not surprising that lots of people are looking for best yoga website design ideas to suit their business needs. Having a yoga business website design is essential for you to grow your business online and succeed in today's competitive environment.
What you really need is a template that can be used with any yoga practice, whether you want to offer a new type of class or share techniques around mindfulness and meditation. This can help you meet your target audience and help them achieve their health and fitness goals.
Here's a list of some of the best yoga website design ideas for 2022.
(1) Yoga & Meditation Website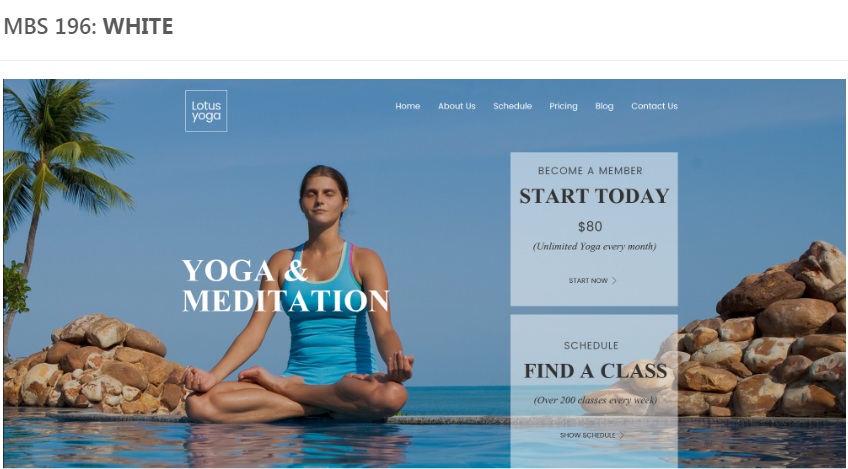 A peaceful, uncluttered design with a cool blue theme that reflects the serenity that yoga brings to your life. Clear call to actions invite prospective customers to become a member or choose from over 200 classes available.
Things you love about this Yoga & Meditation Website design
Inspiring Design
Clear Design about the yoga class and schedule
Nice color scheme
(2) Morning Yoga Website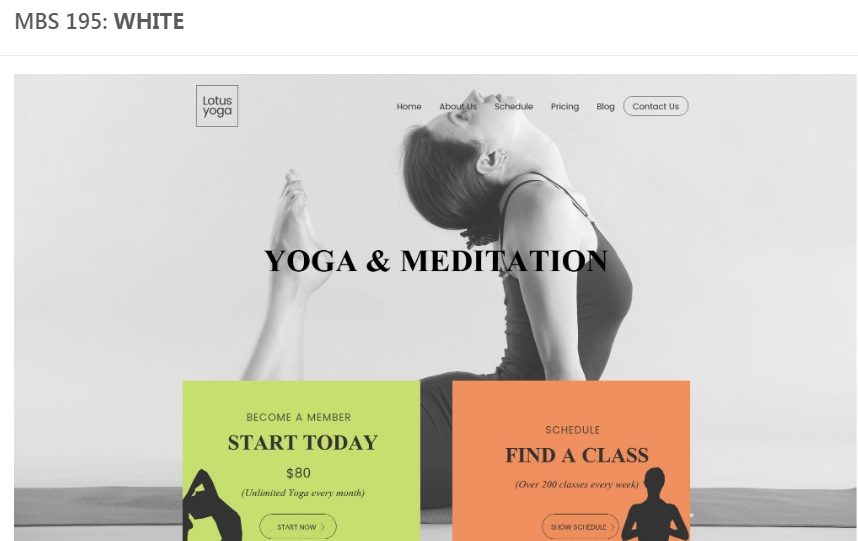 A classic yoga themed website centered around starting your day with the power of yoga.Colorful call to actions stand out against a grey scale background to catch the attention of prospective customers.
Things you love about this Morning Yoga Website Design

A Clear Explanation
Easy Navigation
Clean menu design
Clear call to actions and contact us menu
(3) Mind, Body & Spirit Yoga Website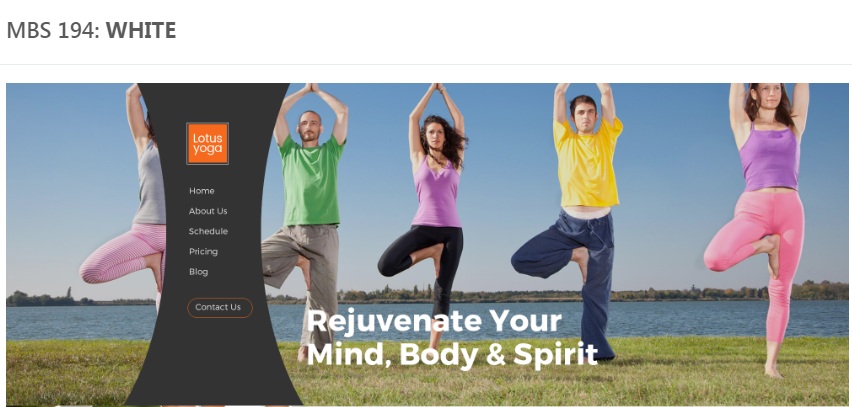 Central energetic themed visuals capture the rejuvenating effect of yoga. A differentiated, sleek menu sets this website apart. All the information a user needs is available at a glance.
Things you love about this Mind, Body & Spirit Yoga Website Design

Great Menu Design
Nice conversion ideas
Clean and Clear Layout
Explain various poses
(4) Inspirational Yoga Website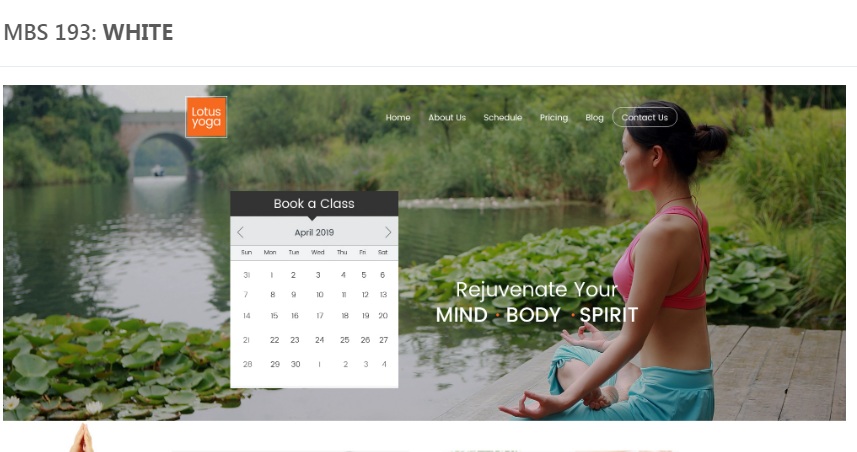 Nature themes are relaxing on the eyes. Visual imagery along with powerful messaging depicts the value of yoga on this inspirational and tranquil yoga website. From pricing to schedules and information about the studio – its all available one click away.
Things you love about this Inspirational Yoga Website Design

Easy Class Booking Option
Inspirational Design
Responsive website
Clearly conversation focused layout
(5) Yoga and Wellness Website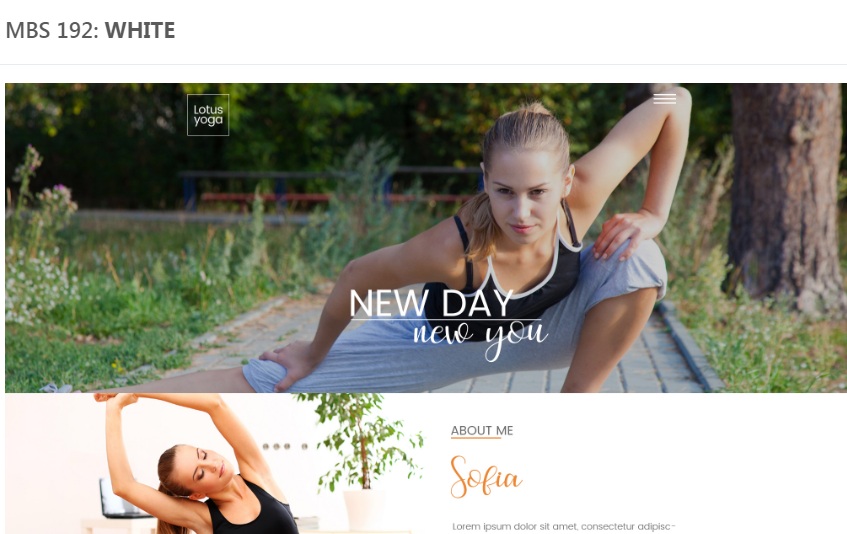 Based on contemporary design trends, this website features a sleek menu style, impactful messaging and bold visuals to convey the value offered to customers. Instructor information is available upfront and center, inspiring confidence in users.

Things you love about this Yoga and Wellness Website Design

Inspiring and Responsive website
Nice Color Scheme
Conversation focused
Personal touch images
(6) Mindful Yoga Website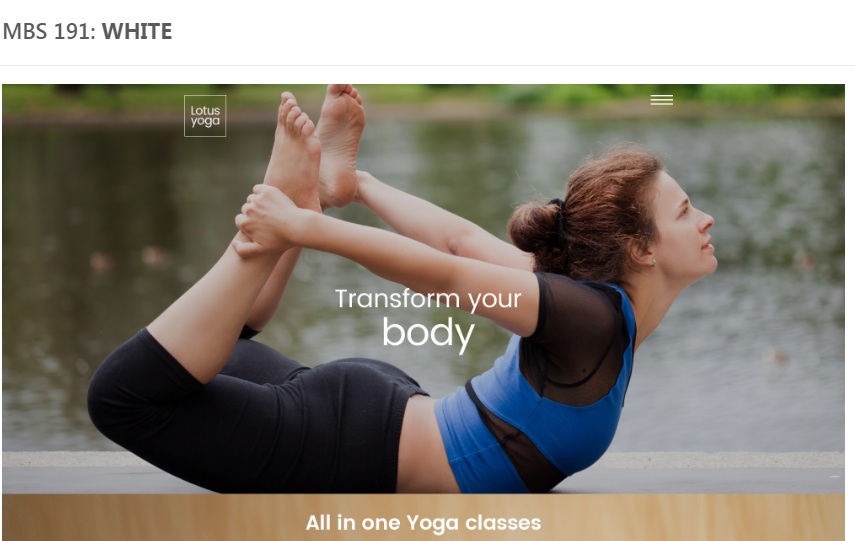 A single impactful visual shows how yoga can stretch the limits of body and mind. The website showcases its unique selling proposition upfront – all in one yoga classes. It's a modern website with a hidden menu, designed to attract discerning and modern customers.
Things you love about this Mindful Yoga Website Design

Options For Contacting
Inspirational Logo Design
Clean Website
Inspirational background-color

If you're looking for tips on how to create your own inspiring yoga website design, its best to get in touch with professionals. This will ensure a minimalistic, modern design in keeping with the latest design trends and an uncompromised user experience. Your yoga studio website should be beautiful, functional and drive more footfalls to your studio.
My Best Studio offers website design and development services for small, medium and large size yoga studios. With different packages available, you have the option to choose from a variety of design templates or build a yoga website for your business from scratch. To know more about the design and development services, Click here.