Fitness studio owners know that business is a constant battle. You're always on the lookout for ways to grow your clientele and improve your bottom line.
If you're a fitness studio owner, you know how important it is to have the right software in place. Not only does it help you manage your business and keep track of your clients, but it also helps you grow your revenue by providing data that can be used for advertising purposes.
In this article, we'll go over some of the key ways fitness studio owners can use fitness studio management software to help them grow and manage their businesses.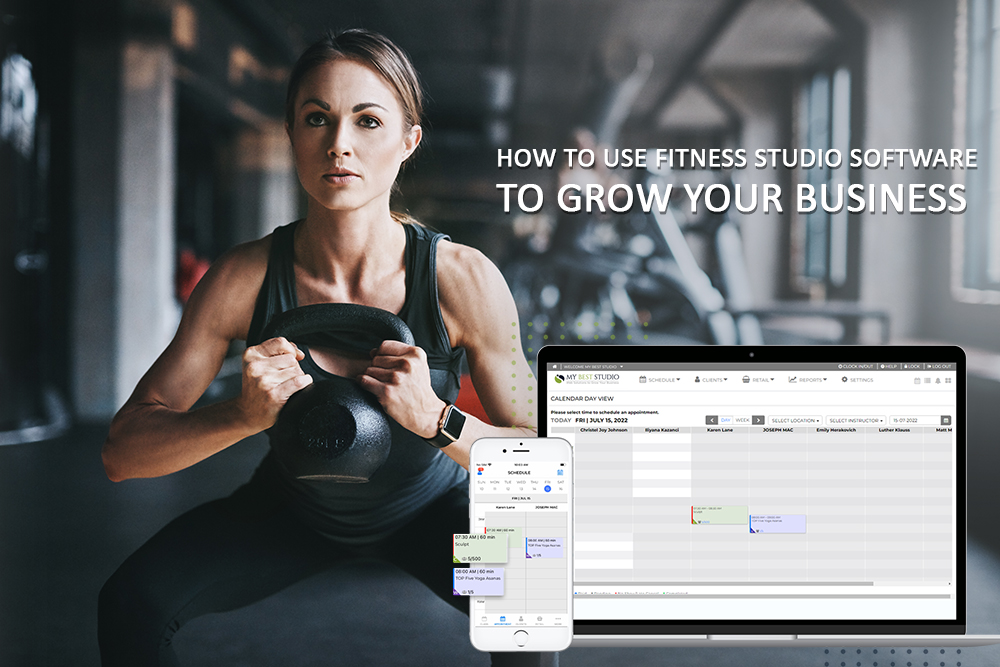 Schedule Appointments
Scheduling appointments is a task that can take up valuable time at any business (let alone a busy one like yours). With fitness studio software you can effortlessly book classes and schedule appointments at the click of a button.
Manage Your Client Data
Fitness studio software makes it easy to manage client data and track your clients' progress. You can add new clients, keep track of their workouts, and see how far they've come.
Track Your Fitness Studio's Performance
Fitness studio software allows you to track your fitness studio's performance over time. You'll be able to see how many sales you've made each month, how much money you've made from new client membership and more
Keep Track Of Employee Schedules And Workouts
With Fitness Studio Software, you'll be able to keep track of employee schedules and workouts too. This way employees will know when they're scheduled to take a class or perform other studio related tasks such as cleaning equipment or doing inventory checks
The My Best Studio Advantage
My Best Studio's fitness studio software platform is unlike any other on the market. It's easy to navigate and intuitively designed, which means even someone who hasn't worked with computer programs before will feel comfortable using it. And because it was built by experts for fitness studio owners, we know exactly what you need in order to succeed.
A fitness studio management software like My Best Studio automates the time-consuming tasks in your day so that you can focus on the important stuff. Know more.